Bodega Ribas

WINE ARCHITECTURE

With the intention of modernizing the facilities in order to improve and increase the production, in 2019 a new building was constructed, a project from Rafael Moneo's architectural studio.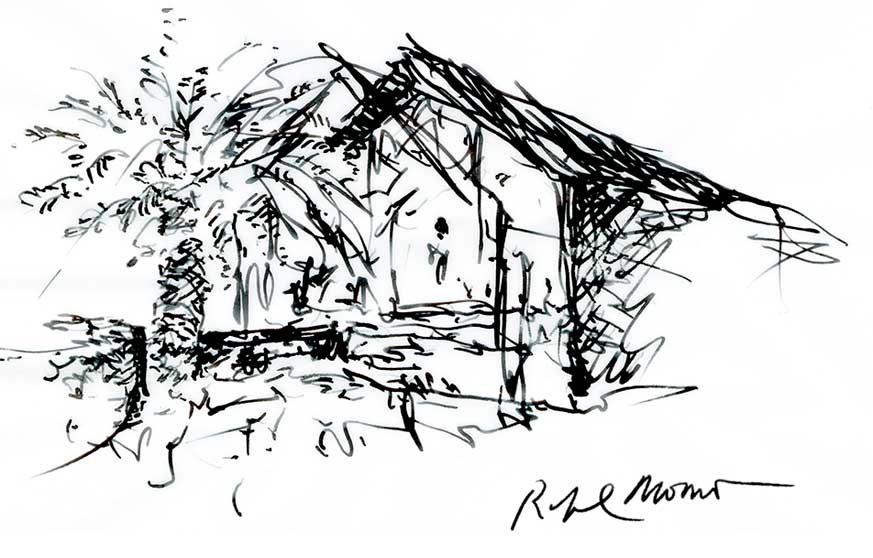 RAFAEL MONEO
When in 2016 the opportunity came up to contact Rafael Moneo for the extension of the cellar, there was no doubt that he was the ideal person to conduct the project. The way his buildings adapt to the environment, his experience in the construction of wineries and his personality were a perfect fit for what the family was looking for to move forward towards the future.
Construction
DIALOGUE WITH THE ENVIRONMENT
From the outside, the building keeps an appearance and a character similar to the existing buildings, all of them with stone masonry, for which traditional techniques have been recovered for the new construction. The original trees have been preserved during the construction giving new life to the environment with the creation of garden areas.
Its interior surprises with an architecture composed of white exposed concrete, that combined with wood cladding, handcrafted tiling and Binissalem stone flooring, gives it a very contemporary style.
Architecture
A TIMELESS AND FUNCTIONAL SITE
The building, of more than 800 sqm, is divided into three floors, two of them underground. Above ground, the construction is a diaphanous hall with a gable roof, part of it is dedicated to the production of white and rosé wines, bottling area and storage. On the north end of the hall, facing the old threshing plot, is located the main entrance to the building and the reception of visitors.
Tasting room
A VIEWING PLATFORM TO OBSERVE THE COURSE OF TIME
One floor below, we can find the tasting room, a welcoming space bathed in natural light that falls on an eye-catching mosaic wall inspired by the colors of wine.
A wall to wall glass panel in the tasting room reveals a space situated below and dedicated to the wine aging.
Barrel room
TRANQUILITY AND SILENCE
The barrel room is completely underground, to benefit from the thermal and humidity conditions for the wine aging.
Fully built with reinforced concrete, it surprises with the plasticity of the adopted structural solution. It has a capacity of 70.000 litres of wine, between 500 litre barrels and 2.500 litre foudres.