A CLOSE-KNIT AND MOTIVATED TEAM

We share the same goal: obtain the best posible quality in a sustainable way. We are stimulated by improving, participating in decision making and being in constant training.
PRESIDENCY
Maria Antonia Oliver-Ribas
President and current owner of the winery, María Antonia is the alma mater of the winery, she is always willing to lead and counsel the team.
TECHNICAL MANAGEMENT / ENOLOGY
Araceli and Javier Servera Ribas
The winemakers Araceli and Javier are the 10th generation of the family dedicated to wine. Complementary and perfectionists, they always look for the possibility to improve.
CELLAR
Toni A. Miquel Garau
Our cellar master has been part of the team since he was a teenager, and he knows all the posible challenges of a cellar.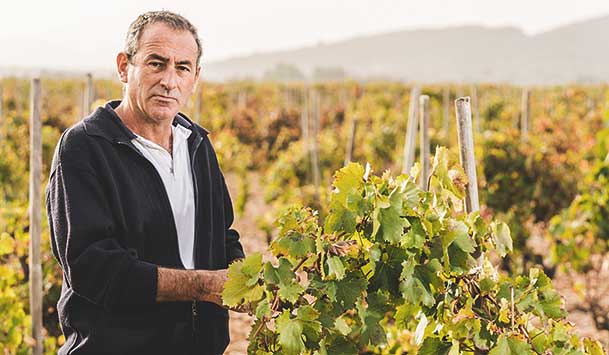 VITICULTURE
Toni Colom
Graduate in vitiviniculture, Toni grew up in the vineyard where his father, l'Amo en Joan, passed on to him his passion for the land and good wines.
RESEARCH AND DEVELOPMENT
Belén Padilla Perellón
Agricutural engineer born in Mendoza (Argentina). Tenacious and diligent, she is in charge of R&D, based on measurement viticulture and trials to optimise the use of the natural ressources.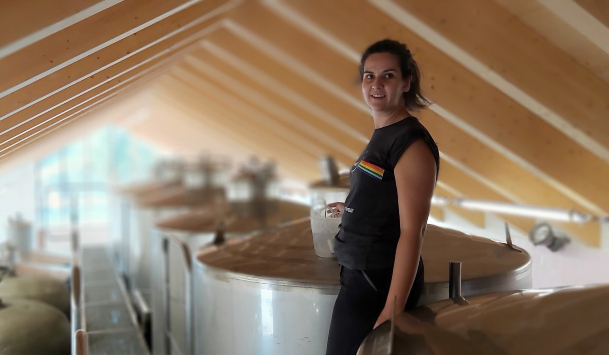 LABORATORY
Marta Colom Frontera
Enthusiastic and organised, Marta is in charge of analising the grapes and the wines to guarantee the quality of the processes.
ADMINISTRATION
Apolonia Colom Cifre and Javier Servera Ribas
Daughter of l'Amo en Joan, Polita was born at the winery, she is in charge of the administration and human ressources department along with Javier, who is also the financial director of the winery.
COMMUNICATION
Sylvia Ottmann
Franco-German and Majorcan, our communications manager is the voice of the winery with media and social media. Sylvia is also the coordinator of the Corporate Social Responsibility Comittee of the winery.
SALES / EXPORT
Ellen Beltrán Tomberg and Araceli Servera Ribas
Majorcan and Dutch, Ellen is, with Araceli, in charge of international relations, to make sure that our wines are available in more than a dozen countries.
VISITS
Ellen and Sylvia
Our sommeliers are in charge of the wine tourism department and take care of the well being of our clients, who can be received in six different languages.