Press Kit
DOWNLOAD OUR PRESS KIT
In our Press Room, you will find our Press Kit, Press Releases and high resolution photos.
ABC Mallorca
DIGITAL NEWSPAPER
Only a few steps from the church square of Consell lies the old Ribas family manor. Wine has been produced here for 300 years. The imposing property has been renovated in recent years and equipped with the latest winemaking technology. This place should be on every visit list for wine lovers. The heart of this stunning winery is its vineyard in Torrent Fals, a very old stony riverbed.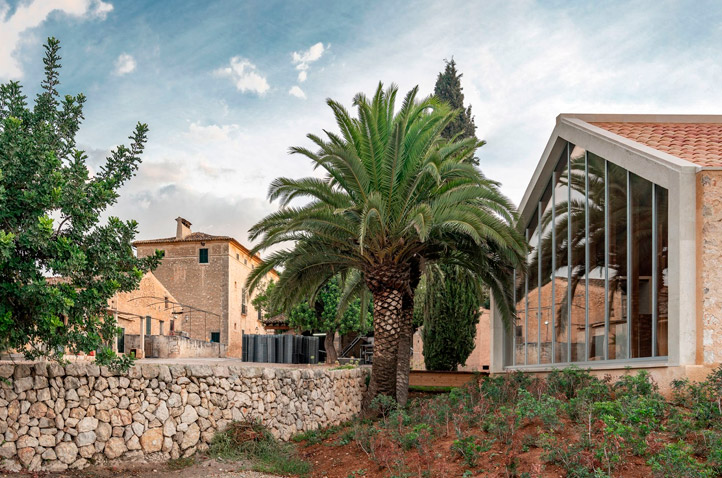 METALOCUS
EXTERIOR TRADITIONAL, SURPRISING INSIDE
The duo formed by Rafael Moneo, and Canals Moneo Arquitectos, has finished the extension of Bodega Rivas, located in the town of Consell, Mallorca. The wine cellar is part of the old Ca'n Ribas manor house, which dates from the 18th century and has been preserved to date, with its original barrel room and cellar.
With more than three centuries of history, the Ribas winery is the oldest winery on the island, since its foundation in 1711, and since then it has been producing wines from the surrounding vineyards.
The extension, of Canals Moneo Arquitectos and Rafael Moneo, which is integrated into the Ca'n Ribas complex, is aimed to reorder the plot and its open spaces. The proposal gives new life to the spaces that previously were not used, and it allows all existing trees to be preserved.